Newsletter Spring 2023
Dear Reader,
I hope you've been enjoying spring so far and getting ready for summer. IoT-NGIN is slowly reaching its end with most components and developments getting its maturity readiness.
In our fifth Newsletter, you can find the summary of the project's recent achievements, updates from our Living Labs, a presentation of Open Call #2 partners and a spotlight on 3 of our Consortium partners.
I hope you'll enjoy it!
Yours sincerely,
Dr. Ghasan Bhatti (Capgemini)
Project coordinator
Project Status
IoT-NGIN has been gracefully passing through its final semester. In the past months, the project has successfully delivered 2 releases of components enhancing IoT technology, an integrated version of the IoT-NGIN framework, as well as intermediate validation results in the Living Labs.
Specifically, the IoT-NGIN project has validated its developments for Enhancing IoT Underlying Technology like improved 5G D2D coverage, time sensitive networking or the 5G resource management API. Extended and new features for online learning have been developed for our IoT-device intelligence enhancing frameworks and services, including:
i) A new internal pipeline implementation based on KServe that provides greater flexibility of reuse in multiple inference scenarios,
ii) The support for eXplainable AI (XAI) to explain how models learn from features,
iii) A learning monitoring system for detecting data drift.
IoT-NGIN has contributed to improving IoT's tactile and contextual sensing/actuating capabilities for the next-generation Ambient Intelligence IoT. Their contributions include innovative methods for device discovery using visual and non-visual techniques, convergence solutions for Digital Twin integration, and ensuring data usability and security. Additionally, they have created a Gitlab repository with open-access resources for interacting with IoT sensors and real-world objects through AR applications.
IoT-NGIN focuses on cybersecurity, privacy preservation, and trust improvement in IoT systems. We have released a GAN-based dataset generator and a Malicious Attack Detector (MAD) to address attacks on IoT and Federated Learning systems. Our IoT Vulnerability Crawler (IVC) monitors and detects vulnerabilities in networked devices. The Moving Target Defense (MTD) Honeypot Framework can dynamically deploy honeypots to monitor attackers' behavior. Also, the work on the Semantic Twins for semantic descriptions, the Decentralized Interledger Bridge (DIB) for cross-ledger transactions, and a privacy-preserving access control solution for constrained IoT devices was finalized.
The project has progressed on the Living Lab validation side with intermediate results of the test and validation processes for the 10 Use Cases of IoT-NGIN. So far, the results verify proper and smooth operation of IoT-NGIN in the Living Labs, and the next step is towards evaluating the value brought by IoT-NGIN innovations in the piloted use cases.
In addition, the IoT-NGIN validation potential has been further extended with the admission of 10 new projects under the 2nd Open Call, which ran from July 2022 till the end of September 2022. The new projects follow a "DESIGN-EXPERIMENT-GROWTH" stages programme, while the "design" phase has been already completed, through which 6 projects qualified for the "experiment" phase.
You can read the full-length updates on our website where you can also stay up to date with other project news for the future technological releases.
Do not miss our latest project developments available as open source at the IoT-NGIN public group on GitLab.
Living Lab Status
The WP7 partners reached a significant milestone in developing and validating the IoT-NGIN Living Labs use cases with the submission of D7.3. It includes updated trial site descriptions, equipment lists, data collection summaries, testing scenarios, and alignment with IoT-NGIN technologies. With this deliverable, the partners are focusing on the next project phase, refining, and developing the Living Labs use cases using insights from the intermediate results.
The partners are currently focused on validating the IoT-NGIN architecture, to demonstrate its applicability to a wide range of use cases. The validation work is being conducted under the living lab umbrella and will involve onboarding different IoT-NGIN components to various living labs. The aim is to show that the architecture is operational under different scenarios, and can serve as an enabling technology for the IoT-NGIN pilots' federation.
Finally, the partners have also initiated work on the task, which focuses on the validation of results and replication guidelines. This task involves the elaboration and comparison of measurements collected from IoT-NGIN testing in living labs against historical data. The goal is to assess the performance of the IoT-NGIN ecosystem and validate that validation KPIs have been met. The partners will also compare the current situation to different living labs to check the applicability and benefits of the IoT-NGIN concept in multiple domains. Additionally, this task will also realize user acceptance related to the next generation of IoT, and replication guidelines will be drawn up based on the performance and gained experience.
Open Call 2 – 6 New Projects
IoT-NGIN's 2nd Open Call invited SMEs active in IoT applications development to implement innovative IoT applications and offer new services using IoT-NGIN components, thus enhancing its exploitation and sustainability potential. Amongst many proposals from across Europe, 10 were selected for the first, DESIGN phase of the process, from which 6 have successfully made their way to the second – EXPERIMENT phase. They are as follows:
Combating fake reviews of physical locations and venues via decentralized proof-of-location (BeenThere) by Nexus.IT from Bulgaria
Trusted Uncrewed Aviation Systems Command and Control Based on the Internet of Things (IoT UAS C2) by Flyvercity from Israel
Improved support for Decentralized Identifiers and Verifiable Credentials (Imperial) by ExcID from Greece
IoT-Enabled Demand-Response Analytics for Energy Communities (IoT-DRACO) by ComSensusUS from Slovenia
Machine-Learning Edge Enabled Autonomous tree inFection detection (LEEAF) by Spark Works from Ireland
Open-Source Private 5G Network solution for Industry4.0 applications (Private5G) by Allbesmart from Portugal
Spotlight: IoT-NGIN Partners Introduce Themselves>
eBOS Technologies Ltd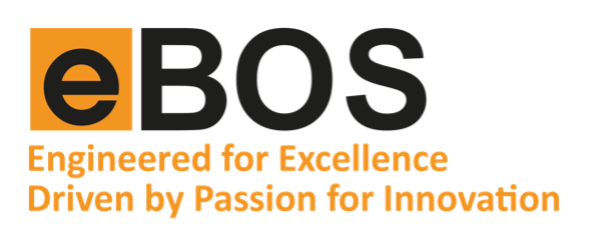 eBOS is an ICT SME based in Nicosia, Cyprus with 20 years of expertise and experience in software and electronics design and development. Their product portfolio offers customizable business solutions that are Windows and web-based and targeted towards the enterprise market. EBOS's core product offering is the WiseBOS Enterprise Resource Planning (ERP) Suite, a state-of-the-art comprehensive software suite designed to offer effective and efficient governance, advanced risk and compliance management, AML, transaction monitoring, customer screening, e-customer verification, payroll, time management, and invoicing & billing, among others.
The company invests heavily in beyond state-of-the-art technologies to accelerate future digital innovation. The R&D division focuses on future-oriented research activities such as ICT, wireless communication networks, Big Data analytics, Artificial Intelligence, Machine Learning, Cybersecurity, Augmented & Virtual Reality, Energy efficiency, 5G Testbeds, electronic sensing nodes and Intelligent Dashboards. eBOS has a substantial presence (>52 projects) in Research, Development, and Innovation (R&D&I) projects (Horizon Europe, EDIDP, H2020, FP7), with >40 ongoing R&D&I projects, where we undertake the design and development of software tools/solutions/platforms for digital infrastructures, front-end dashboards, intuitive GUIs, APIs, AI/ML algorithms, predictive analytics. Based on the latest data published by the European Commission, eBOS is ranked as the top recipient amongst all enterprises in Cyprus and 3rd in Cyprus and Greece of FP7, H2020 and Horizon Europe funds (2007-2022), and currently participates in 41 ongoing EU funded R&D&I projects. eBOS is also the coordinator of the EDIDP 2020 project HERMES.
The company is a member of various European Technology Platforms, such as the Big Data Value Association (BDVA), 5G-PPP, NESSI, NEM, NetWorld 2020, and NGI initiative. EBOS is an active member of the SME Working Groups in these platforms, where they provide input to the EU Institutions on research actions and technology matters of particular importance to the software and interactive technologies domain, specifically in relation to their relevance for SMEs. eBOS is a member of 5G-PPP, participating currently in active projects (e.g., VITAL-5G, 5G-ERA, 5G-ROUTES, etc.). EBOS is an active member of the SME Working Groups, where it provides input to the EU Institutions on research actions and technology matters of particular importance to the software and interactive technologies domain, specifically in relation to their relevance for SMEs.
Within IoT-NGIN, EBOS is leading the refinement of the use cases, and the continuous technology watch on next-generation IoT advancements so that these can be aligned with the project's innovations. Furthermore, eBOS is a major contributor to the enhancement of the IoT Underlying Technologies and more specifically, in the implementation of Device-to-Device communications in a 5G network as well as the in-lab testing of the general 5G-based Machine-to-Machine and Machine-to-Cloud communications enhancement. Additionally, EBOS contributes to the next generation of IoT PRESS Analysis and the enhancement of IoT devices discovery and recognition by the development of an object recognition algorithm for the Smart Agriculture & Smart Energy verticals. Finally, EBOS contributes to the exploitation and dissemination activities of the IoT-NGIN project through its active involvement in several clusters and associations.
Privanova SAS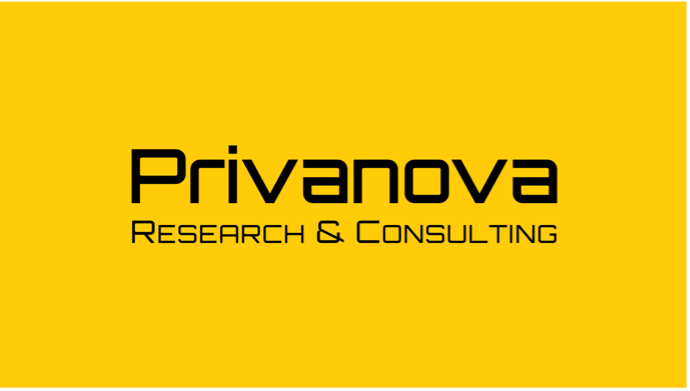 Based in Paris, Privanova is a leading provider of Privacy Compliance and Risk Management solutions, with a particular focus on the GDPR. The consultancy offers a full range of services addressing privacy, data protection, and information security needs.
One of Privanova's main activities is participation in R&D projects. Therefore, the EU research frameworks such as Horizon 2020 and Horizon Europe are at the core of its activity with a portfolio of 12 EU-funded projects across an array of domains. Drawing on the expertise of its team, Privanova focuses on challenges related to ethics, data protection, exploitation, and standardization.
Beyond the participation in ongoing projects, Privanova has managed the many EU projects' life cycles: from consortium building and proposal drafting to implementation and exploitation.
In IoT-NGIN, Privanova covers an essential role which is to ensure compliance with the privacy, data protection regulations and ethics principles, notably the GDPR. Our main task is to support the Consortium during the research & innovation phase and the implementation of the final solution. Privanova's efforts are distributed across all work packages, with particular attention to Task 1.3 (Verification framework, Benchmarking and GDPR compliance). In addition, Privanova leads Tasks T4.1 related to the next generation of IoT PRESS Analysis and T9.4 regarding the legal and regulatory compliance. Throughout the project, Privanova's communication, dissemination and exploitation activities will contribute to tasks T8.3 and T8.5.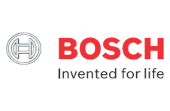 The Bosch Group is a leading global supplier of technology and services. It employs roughly 421,000 associates worldwide (as of December 31, 2022). The company generated sales of 88.2 billion euros in 2022. Its operations are divided into four business sectors: Mobility, Industrial Technology, Consumer Goods, and Energy and Building Technology. As a leading IoT provider, Bosch offers innovative solutions for smart homes, Industry 4.0, and connected mobility. Bosch is pursuing a vision of mobility that is sustainable, safe, and exciting. It uses its expertise in sensor technology, software, and services, as well as its own IoT cloud, to offer its customers connected, cross-domain solutions from a single source. The Bosch Group's strategic objective is to facilitate connected living with products and solutions that either contain artificial intelligence (AI) or have been developed or manufactured with its help. Bosch improves quality of life worldwide with products and services that are innovative and spark enthusiasm. In short, Bosch creates technology that is "Invented for life." The Bosch Group comprises Robert Bosch GmbH and its roughly 470 subsidiary and regional companies in over 60 countries. Including sales and service partners, Bosch's global manufacturing, engineering, and sales network covers nearly every country in the world. With its more than 400 locations worldwide, the Bosch Group has been carbon neutral since the first quarter of 2020. The basis for the company's future growth is its innovative strength. At 136 locations across the globe, Bosch employs some 85,500 associates in research and development, of which nearly 44,000 are software engineers.
The company was set up in Stuttgart in 1886 by Robert Bosch (1861–1942) as "Workshop for Precision Mechanics and Electrical Engineering." The special ownership structure of Robert Bosch GmbH guarantees the entrepreneurial freedom of the Bosch Group, making it possible for the company to plan over the long term and to undertake significant upfront investments in the safeguarding of its future. Ninety-four percent of the share capital of Robert Bosch GmbH is held by Robert Bosch Stiftung GmbH, a charitable foundation. The remaining shares are held by Robert Bosch GmbH and by a corporation owned by the Bosch family. The majority of voting rights are held by Robert Bosch Industrietreuhand KG, an industrial trust. The entrepreneurial ownership functions are carried out by the trust. [1]
The automotive sector plant Aranjuez belongs to the division Powertrain Solutions (PS) and is dedicated to the production of DNOX components and modules (DNOX products are used for the treatment of exhaust gases, being systems capable of significantly reducing NOX emissions), fuel filters, FRL (fuel return line components), and other thermoplastics and duroplastics parts. To ensure we meet the high expectations of our clients, we are constantly improving our services to achieve the best results. [2]
The plant in Aranjuez was founded in 1968 by the Spanish group FEMSA, Fábrica Española Magnetos, S.A., and, since 1978 belongs to the Bosch Group and is part of the group's global production network. The factory has currently more than 500 employees and is dedicated to the production of thermoplastics, duroplastics, combustion filters and denoxtronic system parts for the treatment of exhaust gases. Denoxtronix is a system that allows reducing NOx emissions in order to comply with the Euro 6 regulation. Among other products that are currently manufactured in the plant, the filtering units for fuel and oil stand out, as well as the bodies of the acceleration sensors for airbag, which are produced in the Bosch factory in Madrid.
The fact that more than 95% of the production is exported, gives an overview of the importance of the activity of the plant. The main customers are the majority of the vehicle manufacturers worldwide. [3]
Resources:
[1]Press Notes introduction
Upcoming Events
You can follow the IoT-NGIN Project on
Copyright © IoT-NGIN 2023. All rights reserved.

This project has received funding from the European Union's Horizon 2020 research and innovation programme under Grant Agreement No 957246
Contact us: info@iot-ngin.eu
IoT-NGIN respects your privacy. Review our online Privacy Policy