Newsletter Spring 2022
Dear Reader,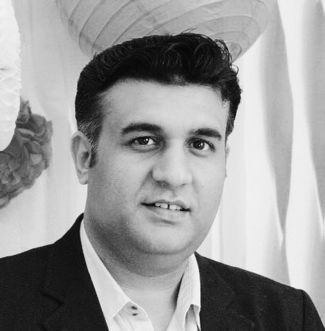 the spring weather treats us very well so far with all nature coming back to life, which fills us with optimism and joy. Unfortunately, not everyone in Europe can feel the same. IoT-NGIN partners empathize with Ukrainians and all the people affected by the war and wish for this conflict to end soon, so we could all cherish peace and freedom again.

IoT-NGIN has reached its half. We are approaching the interim review and many components and developments look more mature.
In our third Newsletter, you can find the updates on the project's recent achievements, the presentation of our 3 Consortium partners, the status of our Living Labs, a short introduction of the 1st Open Call results, and some news.

I hope you'll enjoy it!
Yours sincerely,
Dr. Ghasan Bhatti (Capgemini)
Project coordinator
Project status
IoT-NGIN can boast of having provided technical contributions in 5G, AI, Tactile Internet and IoT cybersecurity and data sovereignty.

Enhancements on 5G have been provided through research on relay selection strategies to support 5G network coverage extension via Device-to-Device (D2D) communications, 5G enhancements ensuring QoS features towards Time Sensitive Networking (TSN), as well as implementation of the Network Slice Management System (NSMS) following the 3GPP specifications [TS 28.531]. 5G capabilities exposure APIs for facilitating management of 5G services and a secure edge cloud solution have been also specified.

Moreover, IoT-NGIN develops a hybrid edge-cloud MLaaS (Machine Learning as a Service) framework, in line with BDVA SRIA4.0. The platform covers the whole ML lifecycle, supporting ML training via privacy-preserving Federated Learning (FL) and online learning, inference on IoT devices and polyglot model sharing.

Furthermore, the IoT-NGIN work on Human-Centric IoT through Ambient Intelligence and Tactile Internet focused on the design and development of enhanced object recognition, based on both visual and non-visual methods, FIWARE-based Digital Twinning of IoT devices and pervasive security via a flexible identity management and access control service, as well as initial work on Augmented Reality (AR) tools.

Contributions to IoT cybersecurity include novel techniques for identification of common vulnerabilities in IoT devices, ML based attack detection in FL systems and the Moving Target Defense (MTD) Honeypots framework research and development.

Data sovereignty support has been considered in the first version of the Decentralized Interledger Bridge (DIB), as well as contributions to Self-Sovereign Identity (SSI) technologies, such as Decentralised Identifiers (DIDs) and Verifiable Credentials (VCs). The novel concept of DLT-enabled Meta-Level Digital Twin (MLDT) has been defined as Semantic Twin (ST), which provides the description of Digital Twin and device data and metadata.

Our initial preparation activities in each Living Lab, to support the execution and piloting of the defined use cases, have highlighted the IoT-NGIN value in each use case.

Last, but not least, dissemination and exploitation activities in various channels have been conducted. Three scientific publications have been made and 1 has been accepted for presentation. We have contributed to many notable events, like the BDVA Forum, IoT Week 2021, the UN, several GAIAX-related events, training workshops, etc. and have been active contributors in EU-IoT. Furthermore, as a result of the first Open Call, we are happy to welcome 5 new projects in the IoT-NGIN family, effectively extending the scope and use cases of IoT-NGIN.
Spotlight: 3 Partners Introduce themselves
We want to use the opportunity and let our project partners present themselfes, so you can get a glimpse on what they are working in -but also beyond - this project.
Emotion s.r.l.

Emotion SRL is a charging station manufacturer, a Charging Point Operator (CPO) and electric mobility service provider. Emotion SRL, established in 2014, is one of the first companies in Italy to have acquired skills and developed solutions for the electric mobility sector, driven by the desire to contribute to achieving zero-emission mobility. Emotion SRL designed and developed three charging station models: SpotLink WALLBOX, SpotLink EVO and SpotLink FAST. Emotion SRL charging station's main strength is its user-friendliness; it is provided with a web platform for managing the charging sessions as well as the smartphone application. Indeed, SpotLink is not just a simple charging station, but also an integrated network with highly technological services; it enables real-time monitoring, it provides statistics/reports and it allows the manager to setup remotely in autonomous way the charging station configuration such as charging power output and charging price. Furthermore, SpotLink App allows the EV user to register with the application to identify the station available closest to him and conveniently pay the charging session by credit card via App. Since 2016, Emotion SRL has been participating in the European research projects of the H2020 program, collaborating with international partners to design solutions in the field of smart grids, smart cities, energy efficiency, integration of renewable energies, cyber security and distributed ledger. Emotion SRL smart charging stations are involved in the experimentation of innovative solutions to manage energy produced by distributed renewable energy plants and avoid instability on the electricity grid. Within IoT-NGIN, Emotion SRL leads the driver-friendly dispatchable EV charging use case that will be demonstrated in Terni Living Lab, in the heart of Italy. The objective of this use case is to charge EVs with energy produced by local renewable energy plants, with the aim to power the eMobility with clean energy and help DSO to keep the grid stable in a condition of high penetration of distributed renewable energy plants. The main technologies involved in the demonstration activities are:


MLaaS for grid forecasting and EV flexibility forecasting;

Blockchain to enable a DR (Demand Response) marketplace, with smart contracts and micro payments;

IoT vulnerability crawler and Attack detection for cybersecurity;

Computer vision for charging station discovery, indexing and access control in AR environment.
AALTO-Korkeakoulusaatio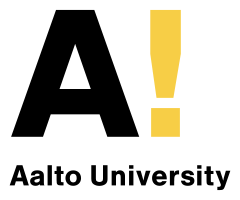 Aalto University is where science and art meet technology and business. The university was established in 2010, when the leading Finnish universities of the Helsinki University of Technology, the Helsinki School of Economics and the University of Arts and Design Helsinki merged into an innovation-focused, multidisciplinary university.

Aalto University is known for leading research and tuition as well as active student communities, which have brought forward innovations such as the Slush-event, a globally leading start-up event to bridge research and business.

Aalto University is a major contributor in many large-scale European and national research initiatives working closely together with companies and governments in realizing the concrete innovation potential in areas such as artificial intelligence, cybersecurity, data-analytics and the twin transition. Aalto focuses on finding value in digitalization and fostering the development of key sustainability goals in our societies.

In the IoT-NGIN project, Aalto utilizes its' multidisciplinary foundation to the fullest for contributions in key work packages on cybersecurity, privacy by design, Living Lab use cases, standardization and developing business cases for the IoT-NGIN outcomes. In this work collaborates closely with the project's partners and targeted external stakeholders for impact creation and dissemination.
ASM Terni SpA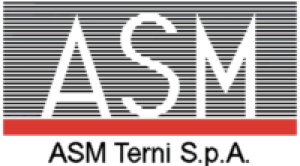 ASM Terni is a multiutility located in the municipality of Terni, in the centre of Italy. The company's activities cover some of the city's strategic sectors, such as the production and distribution of electric energy, gas distribution, the management of public street lighting, environmental health, water distribution and water treatment plant.

ASM Terni owns and operates the local power distribution network as a distribution system operator, covering a surface of 211 km2 and reaching 65,100 customers annually. The distribution network consists of 3 primary substations and approximately 700 secondary substations. The peak power supplied is 70 MW and there is an annual demand of 350 GWh, while the production is 182 GWh, therefore 52% of the consumption is covered by local renewable sources. Nowadays, the ASM electric grid is characterized by a large number of distributed renewable energy sources: 41 plants (59% biomass-biogas, 36% photovoltaic, 5% hydro) are currently connected directly to the medium voltage while 690 solar photovoltaic plants are connected to the low-voltage networks, reaching the total installation load of 70 MW. Moreover, a state-of-the-art SCADA system is currently used in remote control of medium voltage networks. The capillary penetration of the RES transformed the distribution grid from a purely passive network – which, being operated in the radial direction, is characterized by mono-directional power flows (i.e. from the transmission grid to final users) – into an active grid with significant bidirectional flows (i.e. from active users to the transmission grid).

Within the IoT-NGIN project, ASM will lead the Living Lab on Smart Energy to develop a real-time Smart Grid Active Monitoring / Control using federated ML hosted locally on IoT nodes. In particular, ASM, together with the other partners in the project, is working on two use cases, one called 'Move from reacting to acting in smart grid monitoring and control', in which the aim is to increase the observability of the distribution network, knowing in real time the voltage and current values in the various network components, as well as forecasting future loads and optimising the system's behaviour through the use of flexibility tools such as storage systems and demand response mechanisms. Innovative tools related to network security will also be tested and implemented in the network.

In the second use case, called "Driver-friendly dispatchable EV charging", the integration of electric vehicles into the distribution network will be studied, acting on the charging stations as flexible loads to increase the self-consumption of local renewable sources and limit the impact of the electrification of mobility on the electricity grid.
Living Lab status
The WP7 IoT-NGIN Living Labs Validation & 3rd Party Support has been working on the D7.2 Trial site set-up, initial results and Data Management Plan (DMP) update. The D7.2 will include updates about the trial site set-up and other progress made in the IoT-NGIN Living Labs. In particular, it exposes, per use case, details about the required equipment and its procurement status, data collection, alignment with the required IoT-NGIN technologies, sequence diagrams of the use case (UC), testing and validation processes, execution timeline and initial results. These details were obtained through a questionnaire and constant collaboration between all WP7 partners and regular follow-up meetings with partners from technical work packages, WP2 through WP5.

The definition and set-up of the IoT-NGIN Living Labs (LLs) started during the first year of the project. In that sense, D1.1 – Definition and analysis of use cases and GDPR compliance provided the first vision into the IoT-NGIN LLs and their corresponding use cases. Afterwards, the partners responsible for the LLs started working with all the technical partners, specifically task leaders from WP2, WP3, WP4 and WP5, on how to align the IoT-NGIN technologies resulting from the technical work packages with their respective LLs and UCs. Simultaneously, progress has been made on the setting up of the different LLs, in particular in terms of acquiring the required equipment, the definition of testing and validation process as well as the abovementioned alignment with IoT-NGIN technologies. As progress on the LLs continues, this information needs to be updated according to the new updates occurring in the different LLs and will be published after being approved. The IoT-NGIN Living Labs (LLs) and their corresponding use cases will be validated through 5 trials, involving 4 living labs and 10 use cases.

Read more about the pilots on https://iot-ngin.eu/index.php/pilots/

As progress on the LLs continues, the trial set-up will be published after being approved.
Open Call 1 – 5 New projects
We are happy to welcome 5 new partners in the IoT-NGIN community, which have been distinguished among the candidates of the 1st Open Call. The new participations will exploit and advance the IoT-NGIN meta-architecture and will support new use cases integration in the Living Labs. The additional innovation will be brought via:
The Smart Viticulture Management system for better environmental sustainability (SmartViT) by BEIA Consult




Deploying ML models on Drone Microcontroller system (MLDrone) by ACCELIGENCE




The DEvelopment Environment of Professional solutions in the field of Industrial Internet of Things (DEEP IIoT) by CATIE




The Next Generation Conversational Wearable Medical Device for Chronic Disease Prevention (QuasaR-NGIN) by ThinkBioSolutions




The Electric Grid Monitoring by Open-Access IoT (EGMOI) by ENERGIOT
Latest News
IoT-NGIN in OSM Ecosystem Research: IoT-NGIN has been listed in the ETSI OSM Ecosystem Research by our partner, i2CAT. ETSI OSM is the NFV MANO stack, which is aligned with ETSI NFV architectural framework. In IoT-NGIN project, i2CAT utilizes ETSI OSM as the NFV MANO for the orchestration of container-based network services, which is integrated in its Network Slice Management tool (SOE) as a part of the 5G Resource Management API. The developed API will enable the service migration for IoT devices so that they can run their processes as container-based network services in the 5G edge cloud.




Our partner Privanova is honoured to announce that it was among rare organizations presenting at the First intersessional consultation of the Ad Hoc Committee established by the UN General Assembly to elaborate a comprehensive International Convention on Countering the Use of Information and Communications Technologies for Criminal Purposes. As part of his presentation, Mr Sahito highlighted Privanova's role as a partner in numerous EU-funded innovation projects aiming to reinforce cybersecurity measures and fight cybercriminality, including IoT-NGIN.




IoT Solutions World Congress 2022 (IOTSWC2022), Barcelona: Synelixis welcomed the congress participants in HALL 4, Booth D415, inviting them to learn the latest capabilities and features of our IoT Precision Agriculture Solution SynField and their latest innovations in research initiatives, including IoT-NGIN. Moreover, i2CAT kindly welcomed attendants in Hall 4, Stand C321, Booth 19 to inform about their IoT/5G-based NewSpace activities, partially conducted in IoT-NGIN.
Upcoming Events
The IoT-NGIN partners are especially excited about the upcoming IoT events:
EuCNC: 2022-06-07 to 2022-06-10, Grenoble, France https://www.eucnc.eu/

IoT-NGIN will be present in an exhibition booth.




IoT Week: 2022-06-20 to 2022-06-23, Dublin, Ireland https://iotweek.org/ Synelixis Solutions SA will present IoT-NGIN Living Labs validation on 23rd June 2022, 9:00 AM, in the session "Advancing at the Edge of Convergence - Future Trends, Challenges and Standards with the Next Generation Internet of Things (NGIoT)"
Copyright © IoT-NGIN 2021. All rights reserved.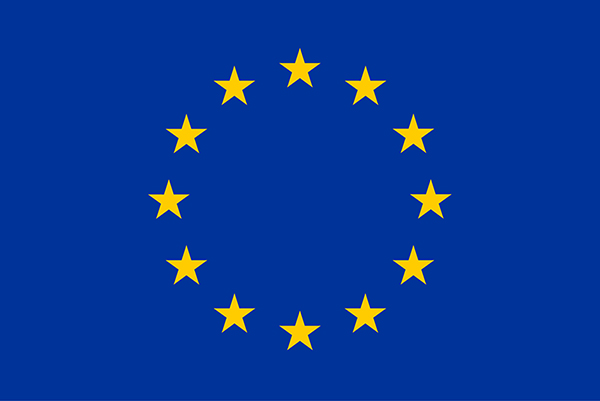 This project has received funding from the European Union's Horizon 2020 research and innovation programme under Grant Agreement No 957246
Contact us: info@iot-ngin.eu
IoT-NGIN respects your privacy. Review our online Privacy Policy
---