Newsletter Autumn 2022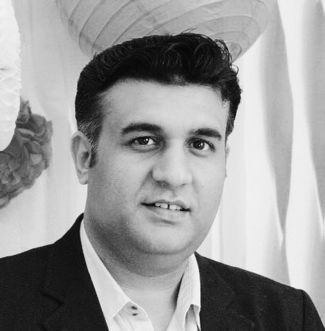 Dear Reader,
I hope you are enjoying Autumn so far. I am pleased to share with you the fourth IoT-NGIN Newsletter, in which you can find, among others:
The advancements in IoT-NGIN during the last 6 months, which are quite significant,
IoT-NGIN increasing visibility through participating in main IoT events (EUCNC, IoT WEEK),
Updates from our Living Labs,
Short update on 2nd Open Call which is now closed and in the middle of evaluation process.
We have passed half of our project life span and successfully conducted the project mid-term review in June. Next months will be very productive for the consortium and the developments in the project will continue to get mature.
I hope you will enjoy reading this newsletter! Remember to stay tuned for our latest news by visiting our website and following us on social media.
Yours sincerely,
Dr. Ghasan Bhatti (Capgemini)
Project coordinator
Project status

In its first half, the project has identified the diverse use cases requirements which it is meant to satisfy, and has defined the technical design of the platform and its core components though which the envisaged functionality will be delivered. This has been conducted through continuous collaboration of both potential user groups and technical partners, ensuring that the project developments will constantly follow the market dynamics and user needs. The IoT-NGIN meta-architecture has been a flagship outcome, hosting the efforts around facilitating the development of modular smart solutions for the next-generation IoT.
Initial technological developments have been released around 5G enhancements, innovative MLOps offerings, ambient intelligence support, as well as advanced cybersecurity solutions for the next-generation IoT.
Moreover, comprehensive preparation activities in the pilot sites have yielded the IoT solution design for 10 UCs in 5 Living Labs, as well as initial trial results, which verify that the IoT-NGIN design and developments address topical needs of next-generation systems.
Last, but not least, IoT-NGIN research and innovation have attracted high interest of the core of the EU market, with α large number of SMEs wishing to adopt and extend the project outcomes through the 1st Open Call.
The project has now entered its second period of enhancing the project specifications, through feedback from continuous technology watch, analyzing additional use cases and ensuring keeping up with the latest technological trends in 5G, AI, IoT, big data and different industry verticals.
Also, the 2nd Open Call has been organized and we have accepted submissions until the end of September 2022. Evaluation process is now in progress to derive the exact list of winners by the end of November 2022.
Furthermore, the technological developments have matured and updated releases have been out. A comprehensive overview of the status of these developments can be found on our blog.
Notably, the project developments so far are available as open source for interested stakeholders at the IoT-NGIN public group on GitLab.
Stay up to date with our project news for the future technological releases!
Latest News
IOT-NGIN in the OSM ecosystem research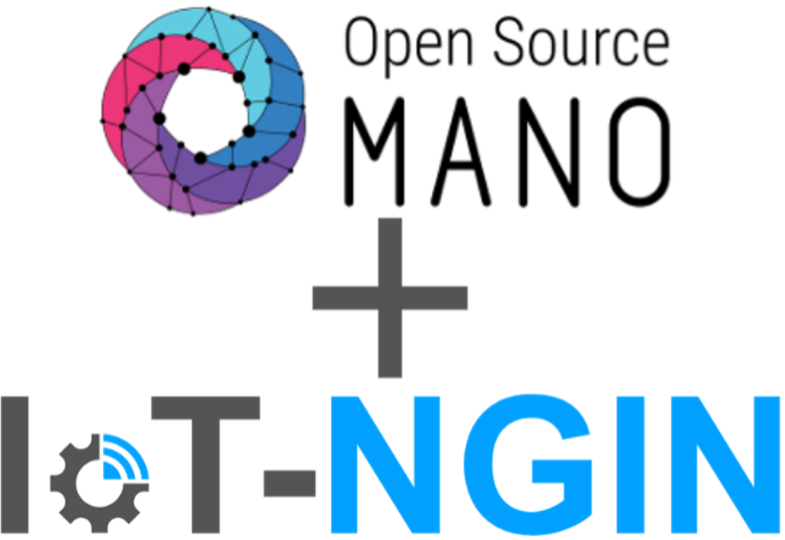 IoT-NGIN has been listed in the ETSI OSM Ecosystem Research by our partner i2CAT.
ETSI-hosted Open Source MANO (OSM) delivers a production-quality MANO stack for NFV, able to consume openly published information models, suitable for all VNFs and independent of virtualized infrastructure managers (VIMs). In IoT-NGIN project, i2CAT utilizes ETSI OSM as the NFV MANO for the orchestration of container-based network services, which is integrated in its Network Slice Management tool (SOE) offering network slice management API features as a part of the 5G Resource Management API. The developed network slice management API within IoT-NGIN will enable the service migration for IoT devices so that they can run their processes as container-based network services in the 5G edge cloud.
IOT-NGIN IN EUCNC 2022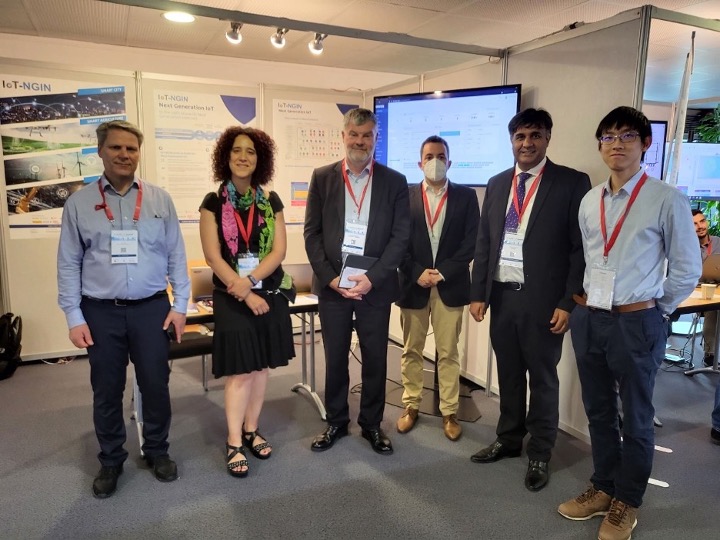 IoT-NGIN has been presented in EUCNC 2022, taking place from 7th to 10th June, 2022, in Grenoble, France. We were happy to welcome EUCNC participants in our booth and present the novel research and innovation developed in the project. Visitors had the chance to watch our demos showcasing on-device intelligence, ambient-intelligence based access control and IoT cybersecurity, as well as gain insights on how IoT-NGIN will tackle the challenges towards building the Next-Generation IoT. We were really honored to welcome Pearse O'Donohue, Director for the Future Networks, DG CONNECT, EC, in our booth during the first day of the exhibition.
IoT-NGIN in IoT Week 2022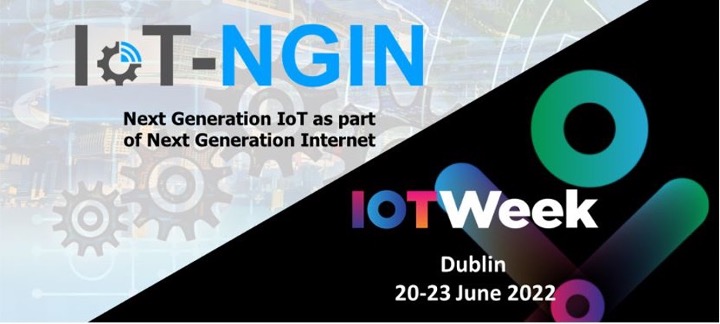 IoT-NGIN has been represented in IoT Week 2022, held in Dublin, on 23rd of June 2022 during the session "Advancing at the Edge of Convergence – Future Trends, Challenges and Standards with NGIoT". The session was focused on the Next-Generation IoT in the domains of Energy, Manufacturing, Agriculture, Automotive and SmallPorts. Our Living Lab validation via 10 use cases in the areas of Smart City, Smart Agriculture, Smart Industry and Smart Energy have been presented, identifying the key technological innovations introduced by IoT-NGIN in those.
IoT-NGIN presented in BHFF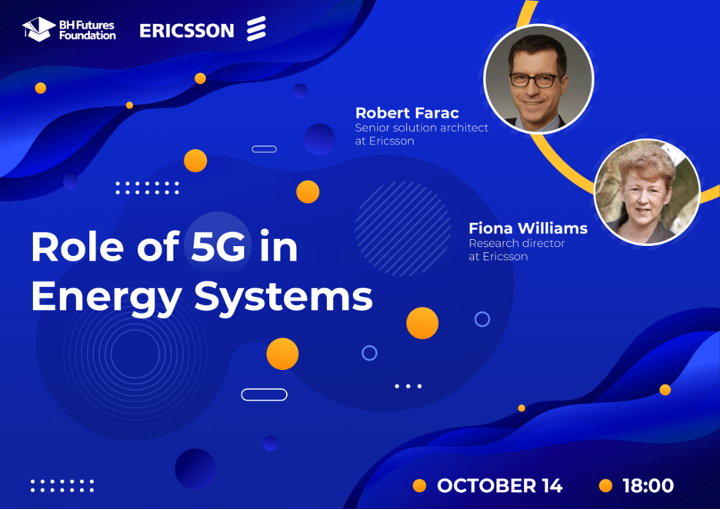 On October 14th, 2022, IoT-NGIN topics were presented to the Bosnia & Herzegovina Futures Foundation (BHFF) academic and professional audience. Our colleagues from EDD gave a remote presentation on 5G for the energy sector to a hybrid meeting with students and your professionals in Bosnia as part of a series of technical presentations from external speakers to students and recent graduates of technology at this foundation. The presentation provided an overview of how 5G addresses challenges and use cases in the energy sector and of the investigations undertaken in the project to optimize the support 5G can provide to IoT-NGIN use cases.
IOT-NGIN in the international exhibition AGROTICA 2022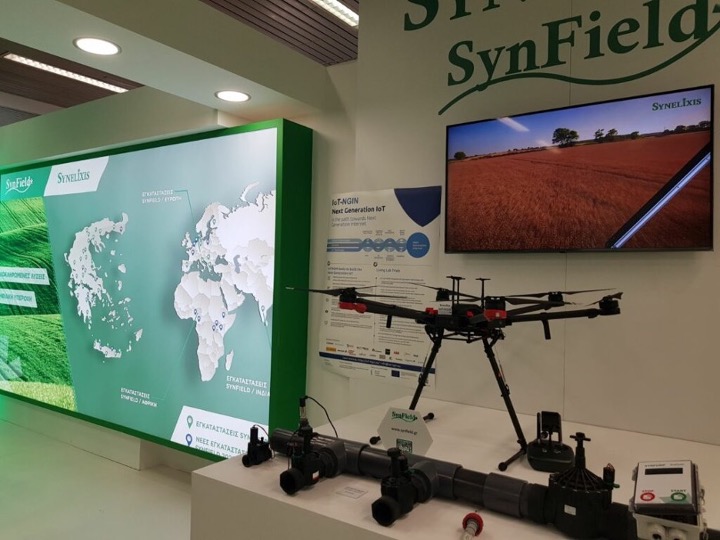 On October 20th-23rd , 2022, the IoT-NGIN project weas presented in the international exhibition AGROTICA 2022 in Thessaloniki, Greece. The AGROTICA exhibition is a bi-annual event, gathering the attention of the agricultural industry internationally. The IoT-NGIN project was represented by Synelixis at booth 2, stand 23. Visitors and professionals were informed in all aspects of the IoT-NGIN project, but special focus was on the Smart Agriculture trials related to crop disease prediction and sensor-aided crop harvesting. Visitors expressed interest on the drone-based UAV solution for crop disease prediction and aerial spraying, leveraging on-device ML analytics and edge computing capabilities.
Living Lab Status
The partners of WP7 have finished works on the Open management Plan & Pilots Set-up resulting on the submission of the deliverable D7.2. WP7 partners will therefore proceed with the works towards deliverable D7.3 – IoT-NGIN Living Labs use-cases intermediate results. D7.3 will contain the intermediate results of the IoT-NGIN Living Labs use-cases before the integration of 3rd party solutions and application via Open Calls.
Additionally, partners of WP7 have initiated the work on Cross-Living labs validation & 3rd party support. In particular, the idea behind is to demonstrate the federation of living labs with the seamless access to more than 30 types of heterogeneous sensors, drones, robots. The IoT-NGIN pilots will be federated to enable cross-IoT-NGIN services deployment.
Through constant collaboration between work packages, the progress has been made in defining the specifications of the federation goals, the value of federation and to what extent the task could be performed. At the core of the aforementioned federation – federated machine learning was selected to be the enabler technology, that will be cross-validated between the Living labs.
Within the scope of the same work, partners will perform the technical support services to the 3rd parties of the Open-calls. The cooperation with Open-call winners is being established and technical integrations are planned in cooperative manner.
Spotlight: 3 Partners Introduce themselves
We want to use the opportunity and let our project partners present themselves, so you can get a glimpse on what they are working in -but also beyond – this project.
ERICSSON GmbH

With approximately 100,000 professionals and customers in 180 countries, Ericsson is a world leader in the rapidly changing environment of communications technology – by providing hardware, software, and services to enable the full value of connectivity. The high level of Ericsson investment in research and development ensures that Ericsson's solutions stay at the leading edge of innovation. Also reflecting Ericsson's commitment to technological leadership, the Ericsson Group has one of the industry's most comprehensive intellectual property portfolios containing 60,000+ patents. Founded in 1876, Ericsson has its headquarters in Stockholm, Sweden.
Ericsson GmbH, of which Ericsson Eurolab is a member organisation, is the legal entity which manages the operations of Ericsson in German speaking countries. Ericsson Eurolab, as the R & D site of Ericsson in Germany, located in Aachen, is a leading Ericsson innovation centre in the Ericsson global organisation for Cloud based ICT solutions, mobile and wire line switching products, systems and applications and we drive innovation in mobile network technologies, supporting the utility, manufacturing, transport, and health sectors. Ericsson Eurolab hosts leading corporate research and innovation activities, playing a key corporate role in managing IPR activities for Ericsson. Ericsson Eurolab is a leader within Ericsson in preparing patents based on its innovations.
In the IoT-NGIN project, Ericsson Eurolab has performed use case related laboratory tests of the performance of 5G network infrastructure in supporting IoT-NGIN use cases. Ericsson Eurolab has participated in the design of the IoT-NGIN meta-architecture, and in the enhancement of IoT M2M and M2C communications. Ericsson Eurolab has contributed to the integration and optimization of use cases using advanced 5G features and has undertaken laboratory testing and evaluation of such enhancements. Ericsson Eurolab provides contributions to IoT-NGIN's exploitation plans, manages the IoT-NGIN clusters and associations interactions, and has been continuously disseminating project results to the global Ericsson organisation as part of our project exploitation activities. We regularly disseminate our results and insights internally to the Ericsson product, service and marketing organisations internationally, leveraging the activities of Eurolab in global standardization organisations and enabling us to make contributions and presentations to standards organisations related to project results.
Engineering-Ingegneria Informatica SPA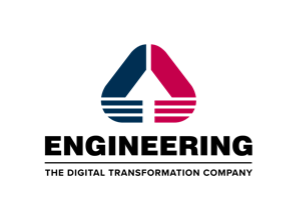 Engineering is the Digital Transformation Company, leader in Italy and expanding its global footprint, with around 12,000 associates, with over 60 offices spread across Europe, the United States, and South America and global delivery.
The Engineering Group, consisting of over 20 companies in 12 countries, has been supporting the continuous evolution of companies and organizations for more than 40 years, thanks to a deep understanding of business processes in all market segments, fully leveraging the opportunities offered by advanced digital technologies and proprietary solutions. With a strong and relentless focus on Innovation, through our R&I division that comprises over 450 researchers and data scientists (and a global innovation network of universities, startups, and research firms), the Group continues to invest in international R&D projects while exploring groundbreaking technologies and developing new business solutions. The Group continuously invests in human capital, with the internal "Enrico Della Valle" IT & Management Academy, which provides continuous upskilling and reskilling paths for both company employees and stakeholders, with over 25,000 training days per year.
The Engineering Group boasts a diversified portfolio built around proprietary solutions, best-of-breed market solutions, and managed services, and continues to expand its expertise through M&As and partnerships with leading technology players. Our 40+ years presence in all market segments (from Finance to Healthcare, from Utilities to Manufacturing and many more) has allowed us to build deep knowledge of business needs and anticipate them by exploring constantly the evolution of technologies, especially in the field of Cloud, Cybersecurity, Metaverse, Artificial Intelligence and Data. This unique approach positions Engineering as a key player in the creation of digital ecosystems that bridge the gap between different markets, while developing composable solutions that ultimately foster a continuous Business transformation.
In IoT-NGIN ENG provided significant insight in the requirements analysis and use case refinement as well as the specification of the IoT meta-architecture components plus alignment with the next technological generation as it is posed on Task definition. It is also involved in the development of an AR app, in order to facilitate connectivity among users and things. ENG is involved in the enhancement of IoT cybersecurity and data privacy of IoT-NGIN. As regards the real pilot sites ENG is contributing to the integration of the application logic in the smart grid adaptation use cases. Finally, ENG is participating in the impact creation by contributing to exploitation and dissemination procedures of the project
Sorbonne Université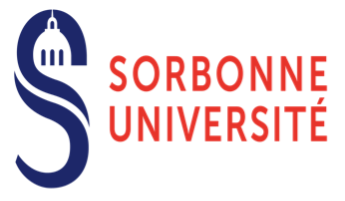 Sorbonne University (SU) is a multidisciplinary, research-intensive and world-class academic institution. Sorbonne University is organized with three faculties: humanities, medicine and science, each with the wide-ranging autonomy necessary to conduct its ambitious programs in both research and education. SU counts 53,500 students, 3,400 professor-researchers and 3,600 administrative and technical staff members.
The linked third party of SU is the French National Centre for Scientific Research (CNRS), an interdisciplinary public research organisation under the administrative supervision of the French Ministry of Higher Education and Research. With 33,000 people dedicated to research and 1,144 research laboratories in France and abroad, CNRS is among the world's leading research institutions.

Its computer science laboratory, LIP6, a joint research unit funded by SU and CNRS, is internationally recognized as a leading research institute. The LIP6 Networks and Performance Analysis (NPA) group focuses on the Internet of the future, with the vision of an autonomous, reliable, high- performance, and secure pervasive digital infrastructure. LIP6 is involved in many activities related to Advanced wireless, smart mobility, optimization, virtual networks and slicing, Internet governance and regulation, monitoring. It has a leadership role in the design and operation of large-scale test facilities such as PlanetLab Europe, Onelab, EdgNet and ESFRI Slices.

LIP6 (SU and CNRS) is contributing to the design of the underlying infrastructure, and provides the OneLab facility as an IoT-NGIN Integration Infrastructure to validate the IoT-NGIN components in the laboratory environment.

Moreover, the EU IoT-NGIN project has explored 5G extensions to enable future services. In this context, SU has focused on cellular coverage extension exploiting the newly Device-to-Device (D2D) embedded capabilities of mobile phones. We have analyzed in detail the D2D link characteristics, including the transmission performance and the delays incurred by the connectivity process. In addition, Sorbonne University has designed and tested an algorithm that allows out-of-coverage devices to select the most suitable relay device to forward their traffic to a base station. The purpose of this study is to optimize the traffic load or balance the energy consumption between devices.
Copyright © IoT-NGIN 2021. All rights reserved.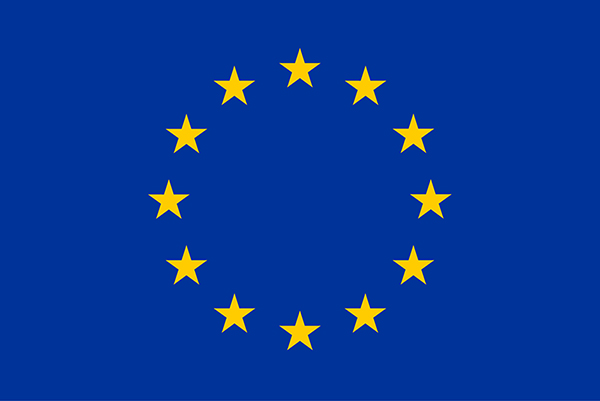 This project has received funding from the European Union's Horizon 2020 research and innovation programme under Grant Agreement No 957246
Contact us: info@iot-ngin.eu
IoT-NGIN respects your privacy. Review our online Privacy Policy
---