By Ilkka Lakaniemi, Aalto University School of Business.
Discussion on the ways to advance digital transformation in Europe has often revolved around the different technology approaches, the adoption and uptake of digital technologies and around how to create measurable economic and social benefits for both the public and private sectors.
Recently, many studies have also found that the COVID-19 pandemic has further accelerated all aspects of the digital transformation in our lives. One example is the OECD Digital Economy Outlook (November 2020), which calls for an integrated approach in policy and business decisions to make European societies and all economic sectors better fit the Digital Age.
Defining fit for the Digital Age
The task of making Europe fit for the Digital Age is being addressed in multiple ways ranging from new regulatory activities for digital business in terms of data governance acts, creating new innovation ecosystems to advance the scaling of new ways of working among the participants and transferring knowledge and key learnings from business and public digital initiatives for wider vertical and horizontal deployment.
In the EU IoT-NGIN project, Aalto University together with its project partners is actively addressing all of the above areas to advance the digital age in the areas of smart agriculture, smart cities, smart energy and smart manufacturing (Industry 4.0).
The IoT-NGIN activities include technology pilots and trials in interoperability, cybersecurity and data sovereignty with added focus on federated services, trust creation and human-centric approaches for wider deployment and service creation.
The human-centric approach is especially important in terms of creating future competitiveness gains for European firms. Interactive systems development with the users at the core of the IoT-NGIN pilots and trials, and it allows for measuring the economic and social benefits for productivity increases, cost reductions and contribution for sustainability goals.
An example of the human-centric approach is the IoT-NGIN pilot on Twin Smart Cities Living Lab between the cities and ports of Helsinki and Tallinn addressing the needs of ferry-passengers to optimize their travel experience (Jätkäsaari Mobility Living Lab).
A step towards making Europe more digitally fit: Aalto University working with the developing GAIA-X community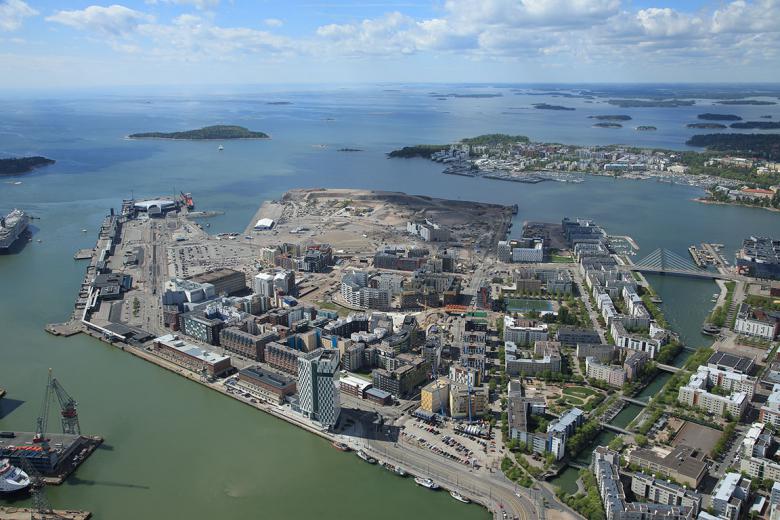 As a specific task to support the IoT-NGIN goals, Aalto University with its IoT-NGIN partners is working directly with the national and regional GAIA-X community to participate in its data architecture development and data business development activities, where leading private sector partners and research organizations are now working towards co-created, standardized and scalable solutions.
IoT-NGIN sees the GAIA-X community as a key industry-and user driven initiative for advanced data governance and management, where key learnings from the IoT-NGIN project and its federated approach can further contribute to the development of an enabling digital business environment and new regulatory approaches, scaling new and tested IoT solutions for the global market and creating new business and R&D opportunities for future joint work between the private and public sector stakeholders.
During the IoT-NGIN project, Aalto University and its IoT-NGIN partners will actively participate in the activities of the GAIA-X national hub network and the wider GAIA-X community in the specific domains of circular economy, energy, geoinformation, manufacturing, mobility and smart cities.
Coupled with the impact other IoT-NGIN outcomes, the work with GAIA-X will promote making a digitally fit Europe.